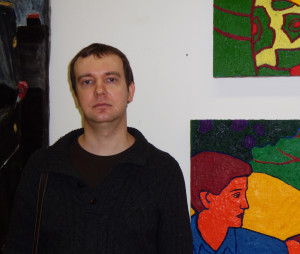 Fedor Usachev
Was born on March 7th, 1977 in the city of Moscow.
In 1995 he graduated from the Moscow academic art Lyceum named after Tomskij.
In 2001 graduated from the Moscow state academic art Institute named after V. I. Surikov.
Since 2001 – member of the Moscow Union of Artists.
Starting in 1991 he participated in more than 30 exhibitions in Moscow and abroad (Italy, England, Belgium), and held 4 personal exhibitions.
The artist's paintings are in private collections in Russia, USA, Austria, England, Germany, Italy, France and in the collection of the "Gorbachev Foundation".